This information may not be current and is for archival purposes only Learn more
Business Description
Dyke farm is located in Mold, Flintshire. This business is working in the following industry: Wholesalers.
Industry
Industry

»

Wholesalers
Engaged in:
Wholesale trade, except of motor vehicles and motorcycles
Questions & Answers
Q1
Where is Dyke farm located?
Dyke farm is located at
Padeswood Lake Rd, Mold CH7 4HY, United Kingdom
.
Similar Companies Nearby
Dyke farm
Padeswood Lake Rd, Mold CH7 4HY, United Kingdom
Businesses in Postal Code CH7
Businesses in CH7: 1,458
Population: 50,311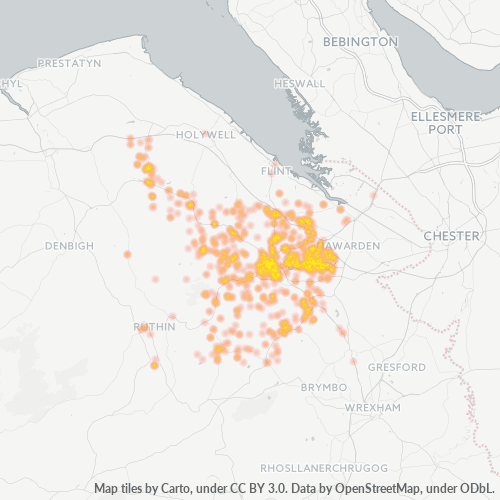 Categories
Shopping: 17%
Professional Services: 12%
Other: 71%
Price
Inexpensive: 55%
Moderate: 32%
Expensive: 7%
Very Expensive: 5%
Other: 0%
Area Codes
1352: 55%
1244: 27%
Other: 18%
Neighborhoods
Leeswood: 6%
Mynydd Isa: 11%
Northop: 7%
Northop Hall: 6%
Town Centre: 11%
Other: 58%
Stats and Demographics for Postal Code CH7
Gender
Female: 51%
Male: 49%
Other: 0%