This information may not be current and is for archival purposes only Learn more
Business Description
This business is working in the following industry: Wholesalers.
Industry
Industry

»

Wholesalers
Engaged in:
Wholesale trade, except of motor vehicles and motorcycles
Questions & Answers
Q1
Where is Hall's Industrial Estate located?
Hall's Industrial Estate is located at
Unit F, Greenfield Business Park, 1 Bagillt Road, Greenfield, Holywell CH8 7HJ, UK, Wales
.
Similar Companies Nearby
Hall's Industrial Estate
Unit F, Greenfield Business Park, 1 Bagillt Road, Greenfield, Holywell CH8 7HJ, UK
Businesses in Postal Code CH8
Businesses in CH8: 764
Population: 20,360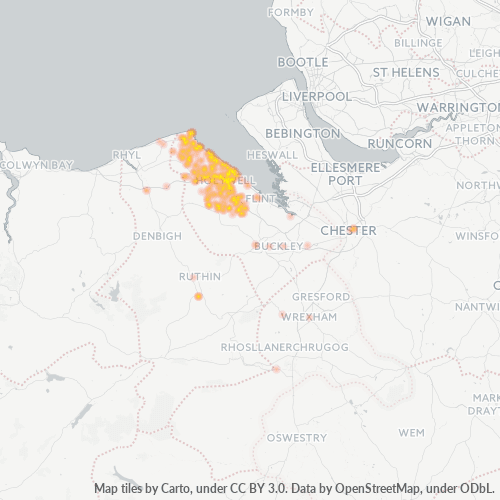 Categories
Shopping: 14%
Industry: 12%
Professional Services: 10%
Other: 63%
Price
Inexpensive: 60%
Moderate: 31%
Very Expensive: 9%
Other: 0%
Area Codes
1352: 63%
1745: 22%
Other: 15%
Neighborhoods
Ffynnongroyw: 5%
Greenfield: 22%
Pentre Halkyn: 6%
Town Centre: 8%
Other: 59%
Stats and Demographics for Postal Code CH8
Gender
Female: 50%
Male: 50%
Other: 0%