This information may not be current and is for archival purposes only Learn more
Business Description
This business is working in the following industry: Clothing stores.
Industry
Shopping

»

Clothing stores
Engaged in:
Retail sale of clothing, footwear and leather articles in specialized stores
Questions & Answers
Q1
Where is Jack & Jones located?
Jack & Jones is located at
31 Winetavern St, Belfast BT1 1JQ, UK, Northern Ireland
.
Q2
What is the web address (URL) for Jack & Jones?
The website for Jack & Jones is
www.jackjones.com
.
Similar Companies Nearby
Jack & Jones
31 Winetavern St, Belfast BT1 1JQ, UK
&nbsp0.06 km
&nbsp0.06 km
&nbsp0.08 km
Businesses in Postal Code BT1
Businesses in BT1: 2,764
Population: 2,738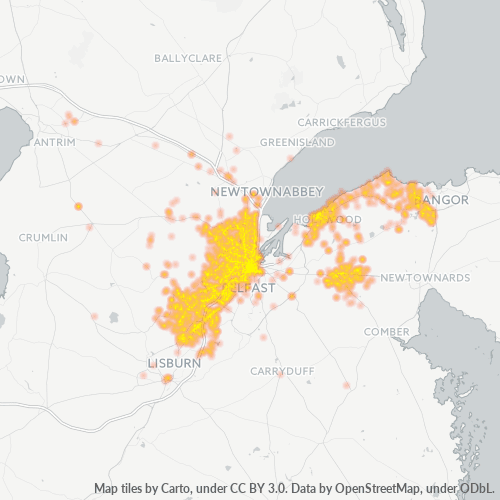 Categories
Shopping: 30%
Professional Services: 15%
Restaurants: 14%
Other: 42%
Price
Moderate: 45%
Inexpensive: 28%
Expensive: 18%
Very Expensive: 9%
Other: 0%
Neighborhoods
Cathedral Quarter: 8%
City Centre: 48%
The Cathedral Quarter: 16%
Town Centre: 9%
Victoria Square: 6%
Other: 12%
Stats and Demographics for Postal Code BT1
Gender
Male: 52%
Female: 48%
Other: 0%